@Dimitrios commented the other day on my Funky+DHT22 post that my readings seem to have a lot of 99.9% relative humidity readouts and suggested that it may be due to the black box that I enclosed the project. I do have some holes drilled, but probably not enough to get decent air circulation: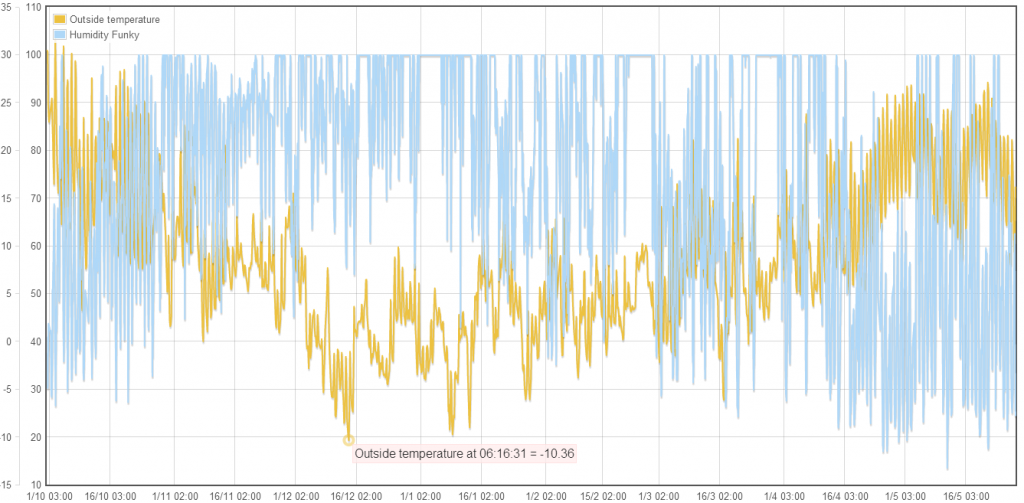 I compared my readings to Weather Underground data that I also collect and they seem to be relatively close, yet don't hit the 99.9% RH mark that often: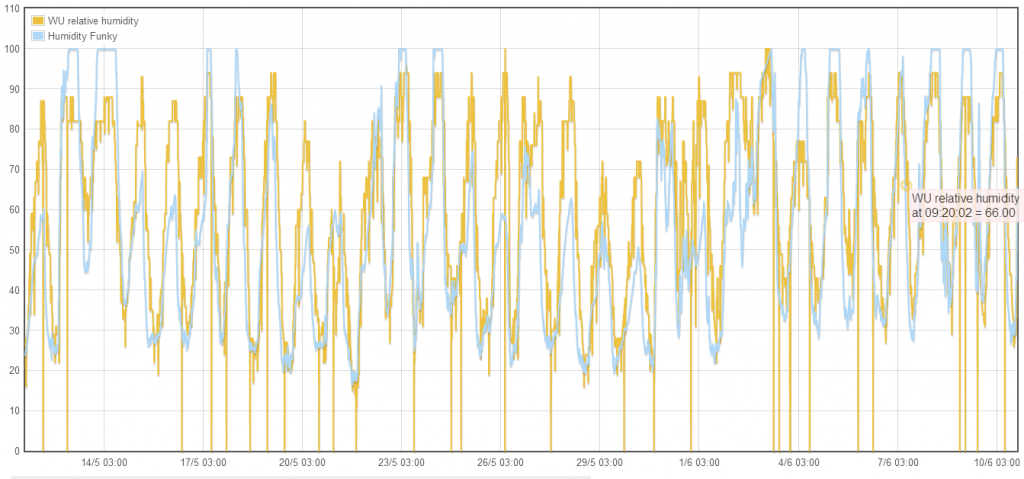 Dimitrios suggested to send me a 3D-printed Stevenson screen to try out (Thanks!). I got it today, quickly inserted the Funky+DHT22+AAA battery, and in the process took a battery measurement. It measures 1.35V, pretty amazing since I inserted that battery on Sept. 15th 2012. It will work down to 0.8V, so I guess it will be around for a year at least. Some pictures of the setup:
One of the M3 support screws is cut longer, to serve as the RFM12B
antenna for the 868MHz band.
Pretty cool 🙂
Thanks again, Dimitrios!
p.s. freeCAD design files for the screen are available: stevenson_screen_v2