EDIT March 2015: [It has been two years since this post, and the RFM12B is still widely available. I guess the rumors at that time were exaggerated widely.]
There has been bad news for the RFM12B ecosystem last week, namely the news that the RFM12B module has been declared in its End of Life. There has been forum/twitter discussions ever since and I am not sure anyone knows what that means, but for sure the RFM12B modules and especially the 'flat crystal' version have gone "out of stock" for both my suppliers. I have contacted the manufacturer Hope RF, and they recommended using RFM69W instead. This is silly, as the two are not compatible, neither it is available to purchase anywhere in the EU at the time I write this. Another fact that they mentioned is that the "big crystal" version of the RFM12B is their "high run" version, so it will probably be out there for longer time. Who knows until when. I personally use the "flat crystal" version as it allows keeping very low profile: a requirement for the Funky v2 when used with a CR2032 battery holder where the big crystal version will stand on the way.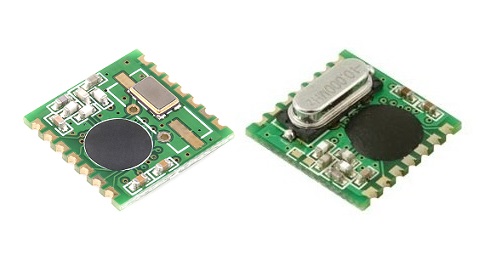 I must say that this is not unexpected for me. I don't think the RFM12B is the best solution out there anyway and have been keeping an eye for alternatives. Top of my list were TI's CC1101 and Nordic Semiconductor's nRF24L01. Since the nRF24L01 is a magnitude cheaper, I decided to give it a try. Two modules cost $3 delivered, this is simply unbeatable. If I am to sprinkle the house with wireless nodes, price matters. The CC1101 modules start at $5.50 per piece for comparison sake.
The nRF2401 has some distinct advantages over the good old RFM12B
32 byte separate RX/TX FIFOs compared to a two byte shared TX/RF FIFO on the RFM12B. This means less MCU involvement therefore lower power consumption.

11mA/12mA RX/TX consumption compared to 14mA/23mA on the RFM12B
1.9 – 3.6V supply compared to 2.2 – 3.8 V on the RFM12B
Single 2.4Ghz band version vs the multiple versions for RFM12B (433, 868, 915)
Hardware packet management: ACK, CRC, retrasmissions of lost packages.
5V tolerant pins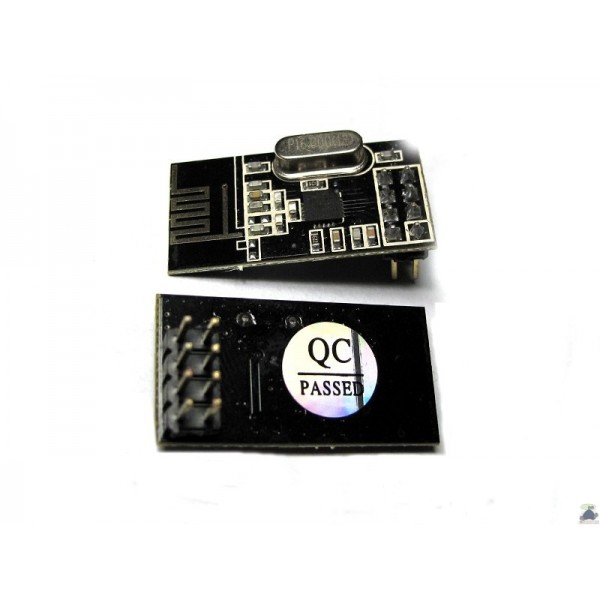 Sure enough there is AVR/Arduino library already available.
I have purchased couple nRF24s and will experiment once I get my hands on them.