Having gained experience with the Funky sensor, I am starting thinking on how to further improve it. One of the things I recognized, is the somewhat difficult programming, the user is required to install Attiny84 core and to own an ISP programmer in order to program it, yet there are still tons of limitations – incompatible libraries, only 8KB of memory.. so I thought that the Funky would be more accessible to the general public, if it was easier to work with. I already have made an attempt to equip the Funky with USB connectivity, but that is not addressing all of the issues I outlined above. So I thought, it would be nice to use a more popular processor and have USB connectivity – a perfect candidate would be the Atmega32U4,the same processor used by the Arduino Leonardo.
There are already some nice Atmega32U4+RFM12b bundles out there,for example the minion, but I need form factor of the Funky.
There is a big compromise that is done with the new board, and it is that only few pins are routed to a side header. Looking carefully, you will find that it is a JeePort. I find that using a micro node, you still end up just using few pins,so for miniature node, this is the price to pay. Having a JeePort allows me to use all the nice plugs that are available on http://jeelabs.com/
Here is how it is taking shape so far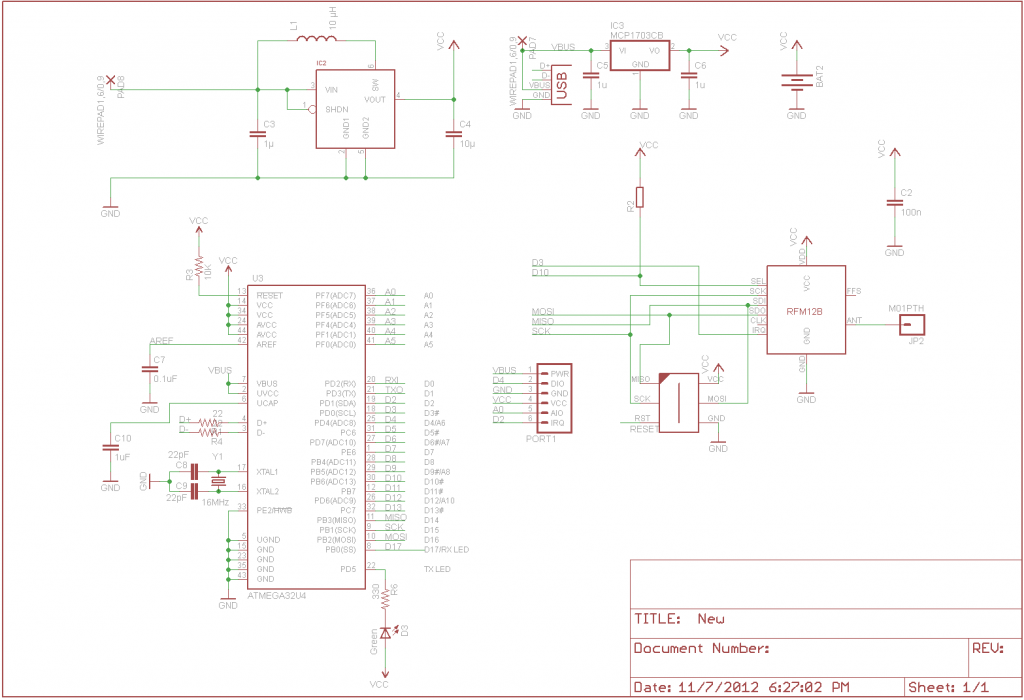 How does something like that sound?