I did some range testing earlier today, using a ping-pong pair of sketches uploaded to a WorkerB! and a Dirt Cheap Low Power Wireless Sensor Node: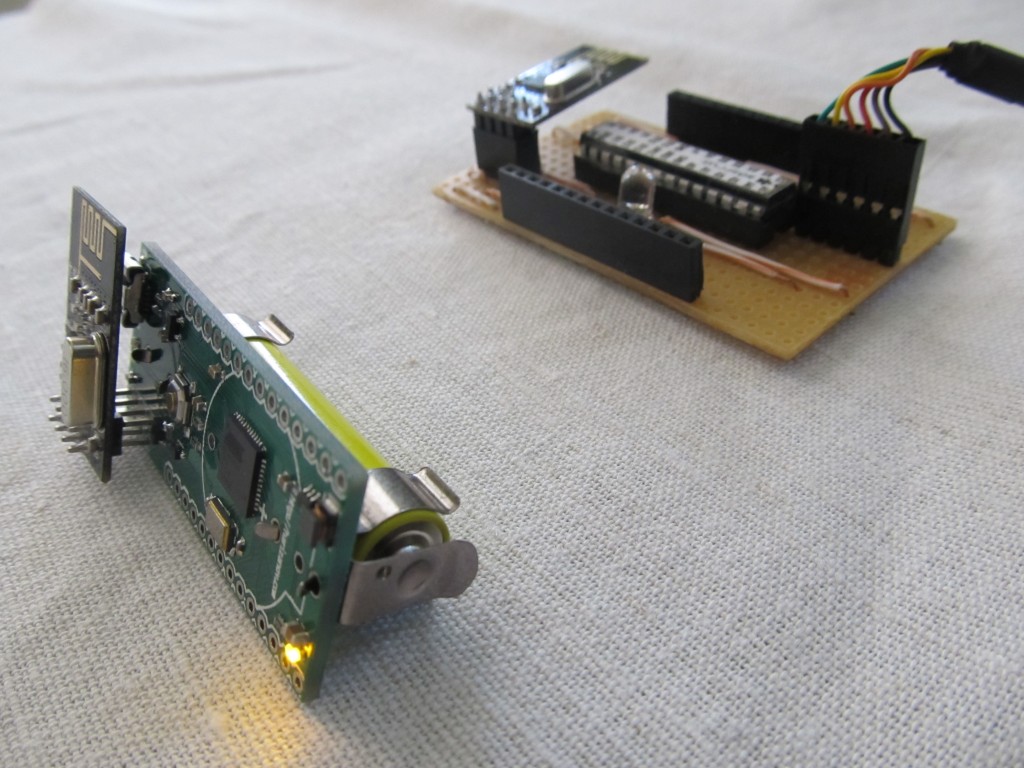 This works by sending an incrementing value (millis' value) every second, and the client picks it up. When picked up, the client will light its LED for few ms so that it is visible. I took the battery operated WorkerB! and moved around to see how its reception varies. Range is comparable to that of the RFM12B, i.e. covers most of the house. There are some spots where I don't get signal, moving 30 cm to the side would sometimes resolve it. This will be useful when actually deploying nodes, picking up a good location will mean less lost transmissions.
I did an outside test and it would easily work over 40m distance with straight line of visibility.
When doing these tests, I did a 2.4Ghz scan to check for free channels (stay out of WiFi interference)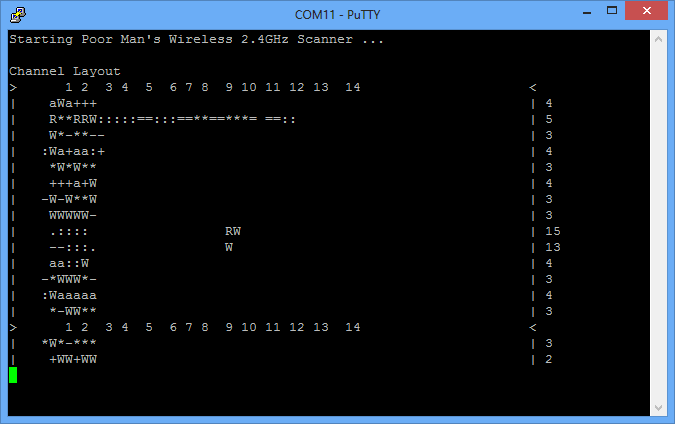 There is a pin compatible version of the nRF24L01+ sold on eBay of this module with a PA+SMA antenna, that claims a 1KM range, this could be used as a gateway to pick up the transmissions from the remote nodes, I may get one of these to try out too: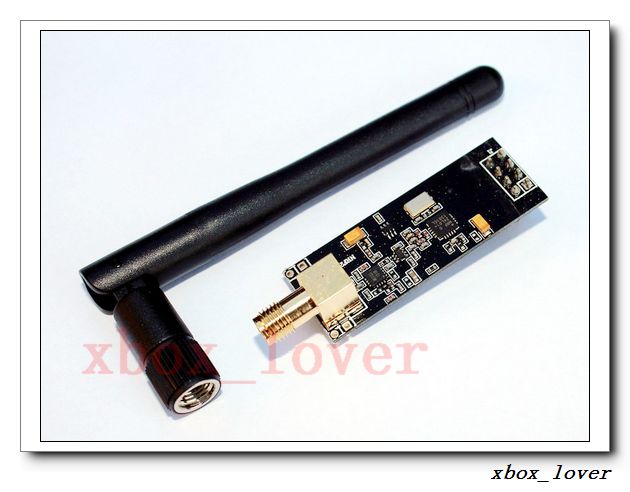 EDIT: Below is a quick+ugly+out of scale house plan with a reception legend for floors 1 and 2. The sending node is the purple square in the dining area, it is not in the center of the house so some areas are not covered. I have recorded with colored stars the reception inside and outside the house; Green star indicates excellent packet receipt. Orange indicates some missed packets. Changing the orientation of the receiving node or moving it slightly improves the reception. Red star indicates unacceptable or missing coverage. I walked in the garden around the house so floor 1 plan has some of the stars outside the house:
In my permanent setup, the Internet router and my IoT gatway are located under the stairs, so hence in the center of the house. The coverage is excellent this way, so it is important to find a good location of the gateway so that it is centrally located to th remote nodes
I'm pretty happy with the range of the module