Earlier this year I purchased a 220l non-pressurized evacuated tube solar heater and installed it myself on my rooftop. It is a relatively cheap (~440 Euro) solution for domestic hot water. I chose the non-pressurized type because of its simplicity and relative safety in case of overheating. Also, it does not require additional pumps, cold water is filled from the float on top and hot water flows to my house's pluming system by its weight.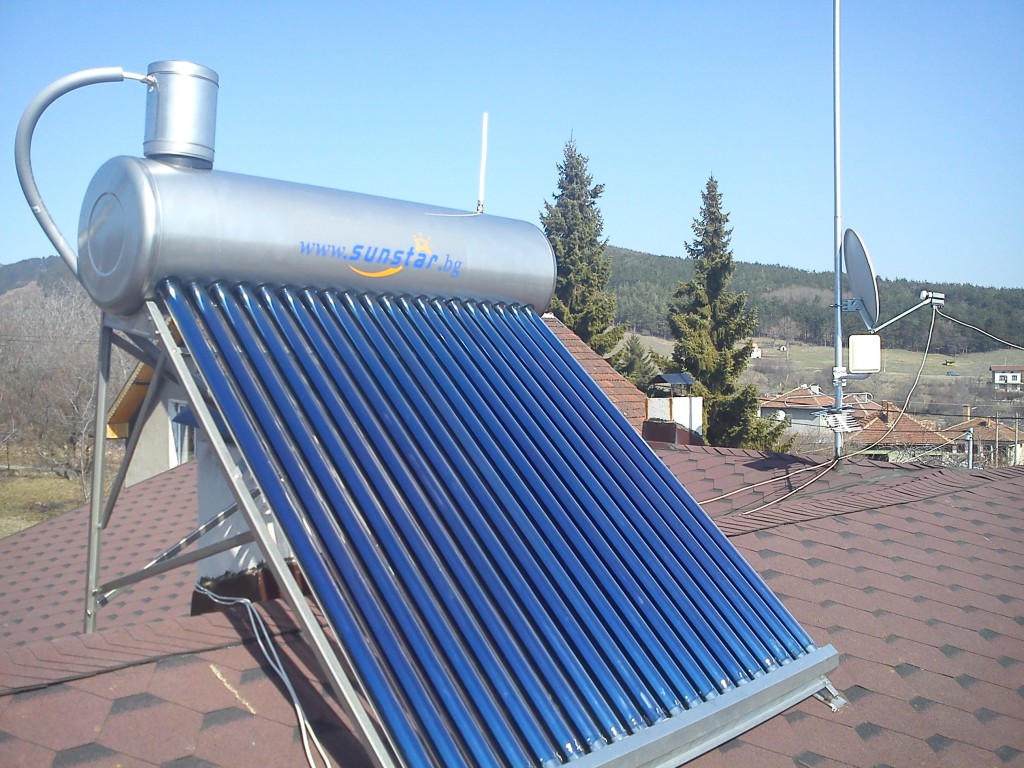 I installed the system end of February 2012, but started real monitoring later. I created a small emoncms processor to measure the power generated, based on the increase in temperature for the fixed water volume. That processor is now merged into emoncms, so anyone can use it. So I have been collecting the data since May 27th 2012 and here is how it looks: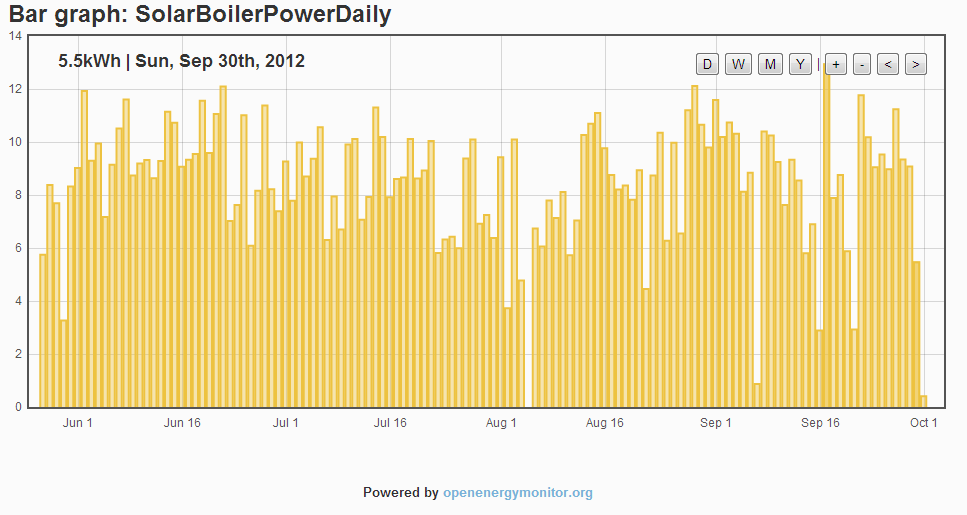 So overall for the 127days that I have statistics, my solar system has generated me effective 1080kWh of hot water, which at the electricity prices here would be around 1/3 of the price of the solar heater. Note that I only started keeping track at end of May, I have it installed since end of February, but the yield was much less then. So overall it is quite a "green" solution, with much less loss involved compared to PV and a fraction of the price and complexity.
Hot water temperatures average 58 degrees C for the period May-Oct t 2012, topping 93 degrees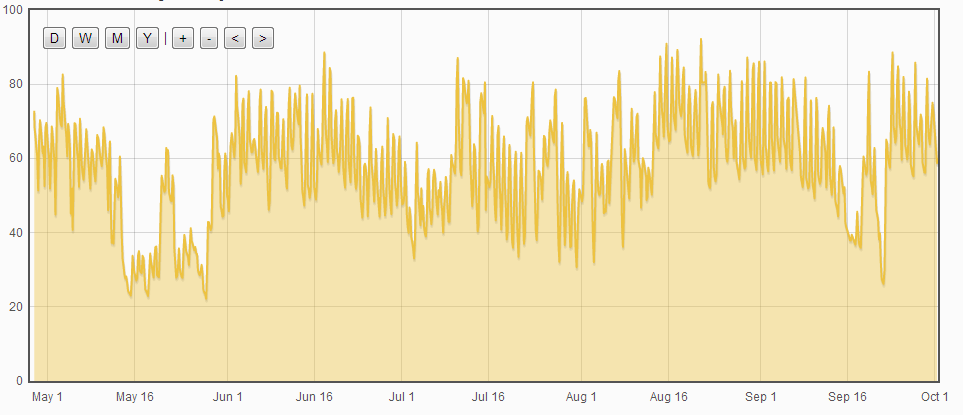 Edit: I am adding a solar irradiation map of Europe with circled area where I live, so you can compare what you can expect. Map is courtesy of PVGIS © European Communities, 2001-2007