With the winter heating season knocking on the door, I decided to measure the room temperature in every room in the house. The Funky is perfect for the purpose, as a DS18B20 temperature sensor can be soldered directly on its pads 4,5 and 6. I have provisions for a 4.7K resistor between pads 4 and 5, so it is just a matter of one minute solder job. The DS18B20's flat body part must point towards the side where the RFM12B lays: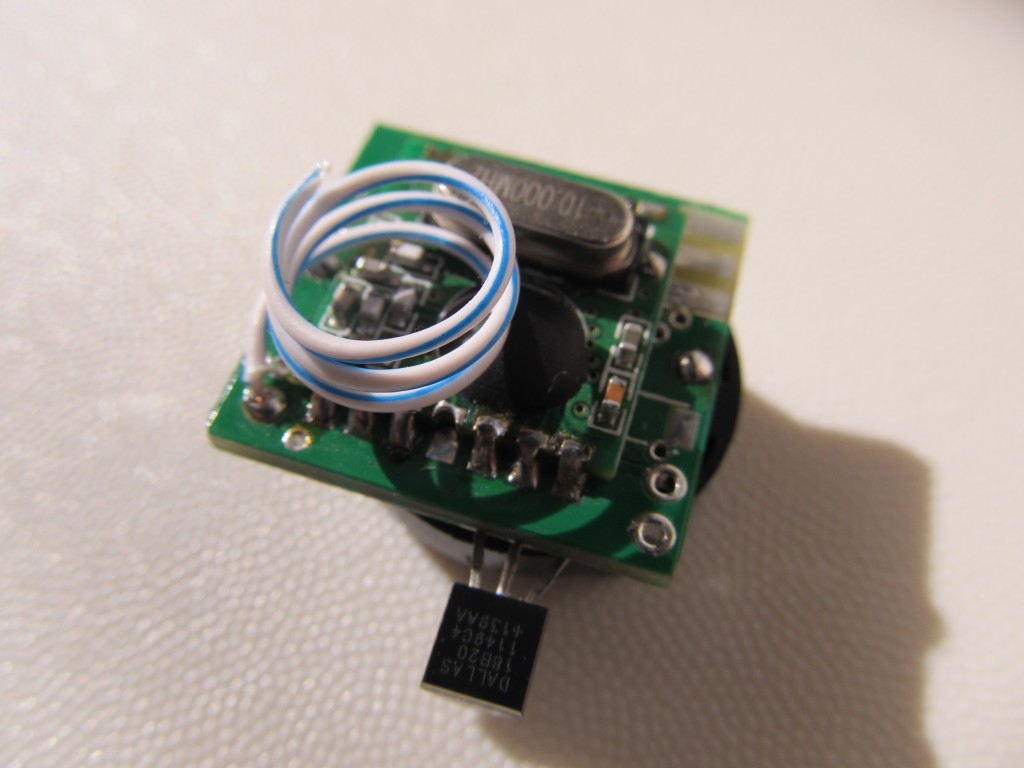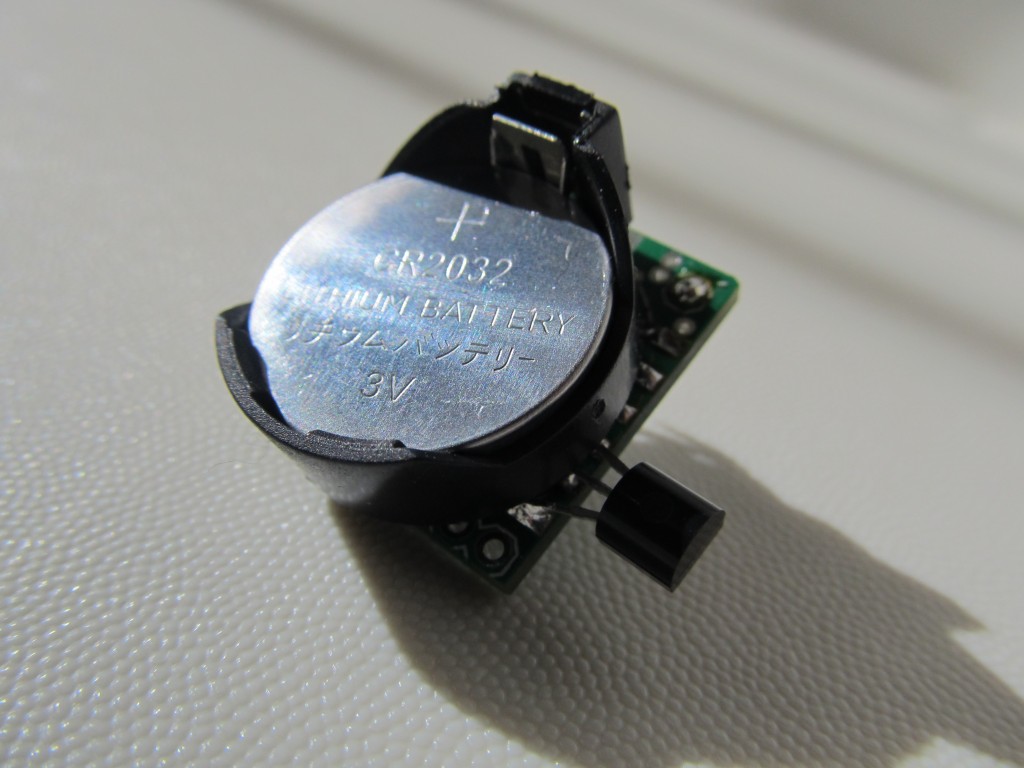 You can connect several of the temperature sensors to one Funky, the code will recognize two at most (this can easily be changed to more than two).
Here is the code that I am running. It reports room temperature every 5 minutes.
Rough calculations give me more than 220 days of usage before the CR2032 battery dies.
[edit] I am adding a live chart so anyone can monitor the battery life for this project; Fresh battery inserted on Nov 1st 2012; the chart will reload on page refresh:
The battery discharge pattern follows the expectations, note the strange fall and then slight rise in voltage: