As I stalled on porting Jeelib to work with pin-change interrupts on the ATtiny85, I took a different approach and ported an old AVR RFM12 library to work in Arduino IDE as a sketch. I will ideally convert it to a library one day. The good thing about this code is that it uses status polling rather than interrupts and this gives me another pin to use. The cost may be increased power consumption due to active polling between transmitting payload bytes, but I assume it is a minimal difference. Also, I ported the transmission part, I did some work on the receiving code, but not tested it. For a remote sensor I only need transmission mode for now.
So the challenge here was to port the code to be compatible with the packet format used in JeeLib, luckily that is well documented and available here.
So with a bit of huff-ing and puff-ing I have it working, I am able to send a dummy payload that is picked by a JeeNode running the RF12_Demo sketch. All that from Arduino 1.0 IDE for only 1026 bytes of code..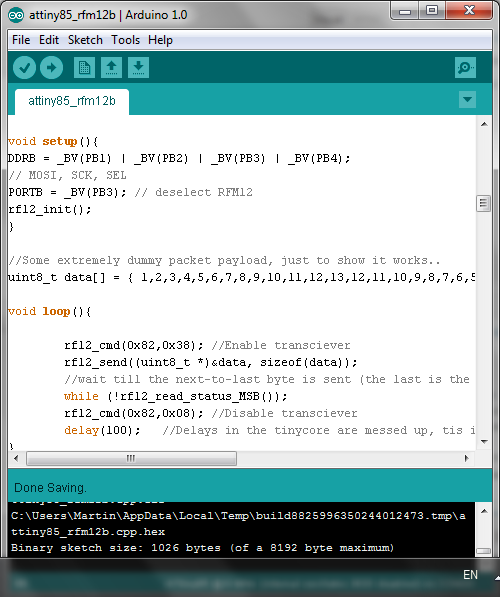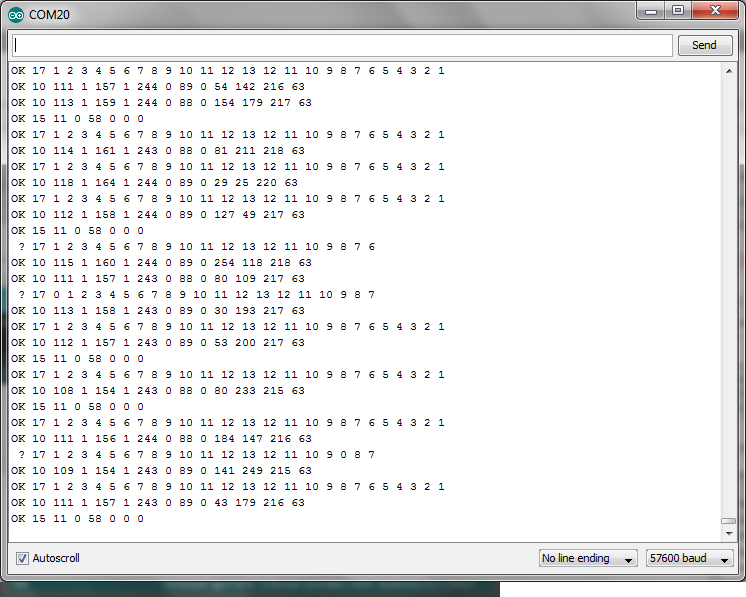 And finally here is the sketch: attiny85_rfm12b