As I mentioned the other day, I have Funky v3 PCBs waiting to be populated/tested. I did finally have some time to do that, here is how they look: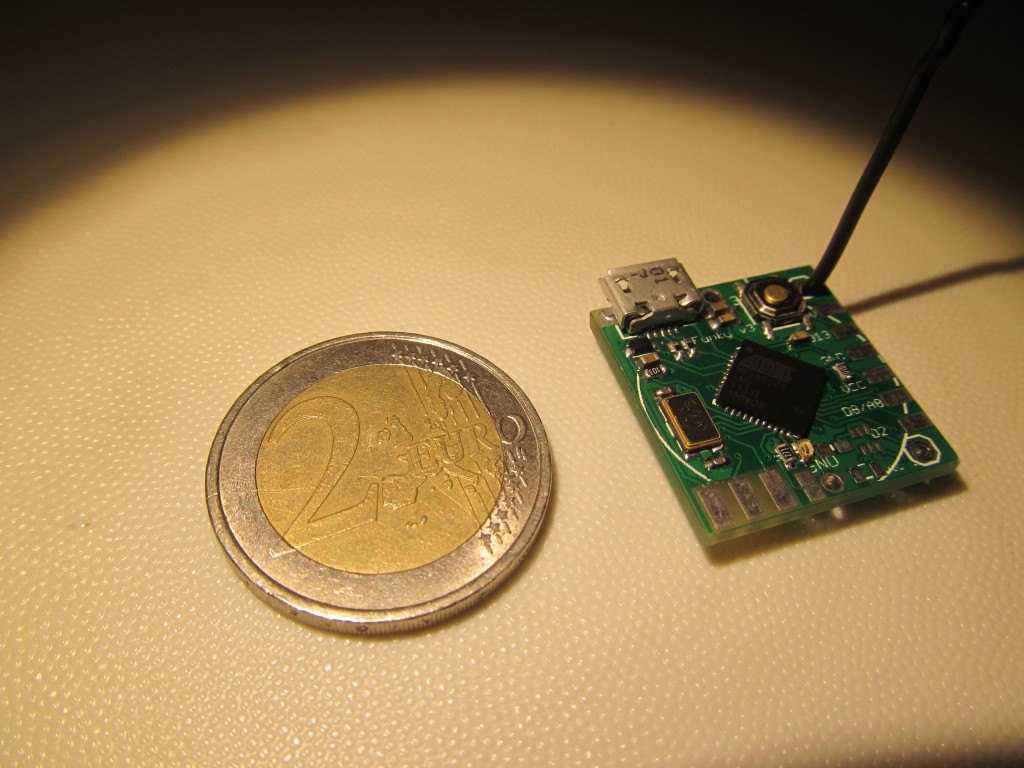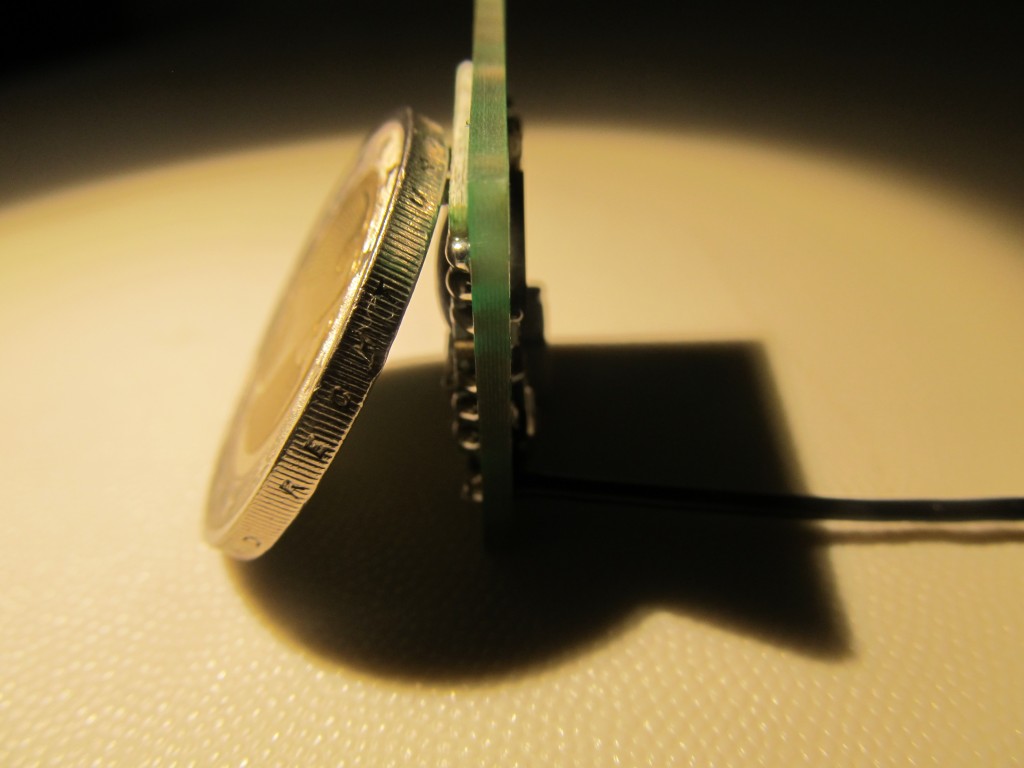 I plan to use this particular one to run tests, so I soldered double-row female headers on the side headers: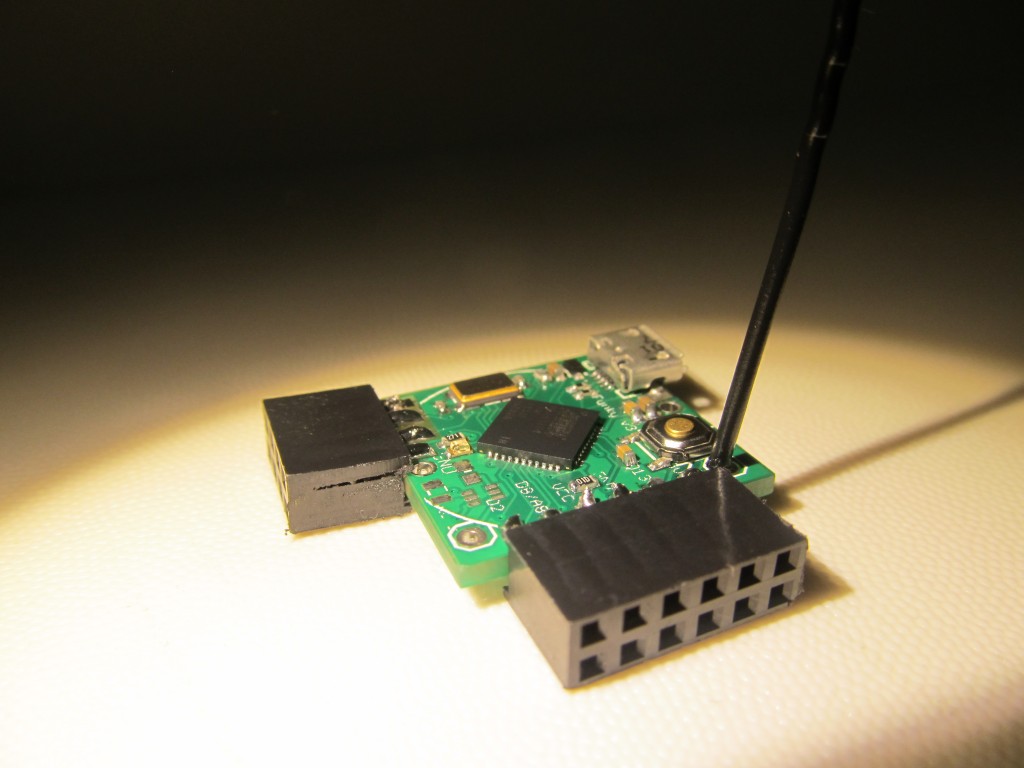 I tested it briefly, it works normally except for a minor annoying detail: While moving the on-board LED pin from Digital 1 on Funky v2 to the TXLED pin (PD5) on Funky v3, I totally forgot that this pin is blinked by the Serial TX operations; furthermore the Arduino LilyPad USB (Funky v3 pretends to be a LilyPad USB) has inverted logic on driving the LED i.e. HIGH is LED off and LOW is LED on. That is easily resolved by patching the definitions for LED blinking during serial operations, the file "arduino-1.0.5\hardware\arduino\variants\leonardo\pins_arduino.h":
/* Comment out this
#define TX_RX_LED_INIT DDRD |= (1<<5), DDRB |= (1<<0)
#define TXLED0 PORTD |= (1<<5)
#define TXLED1 PORTD &= ~(1<<5)
#define RXLED0 PORTB |= (1<<0)
#define RXLED1 PORTB &= ~(1<<0)
*/

//And add the following:
#define TX_RX_LED_INIT
#define TXLED0
#define TXLED1
#define RXLED0
#define RXLED1
I will use another pin for the on-board LED in a future PCB revision to avoid having to patch that file.