I have created a new version of the micro Internet of Things gateway RFM12b shield since the first revision had some drawbacks. The new version has a port that allows an OLED display to be plugged on top, this creating a combined gateway+status display solution. I don't have a spare OLED display to use, I have one on the way and will make another blog post once it is here. [EDIT: the port is mirrored by error on this pcb batch, I won't be able to directly plug the OLED] In addition, I added a solder jumper for the FTDI supply voltage and now you can select between the standard 5V ones and a 3.3V one. I did that after running in some troubles as I described here. The microSD card slot is now at the bottom of the PCB.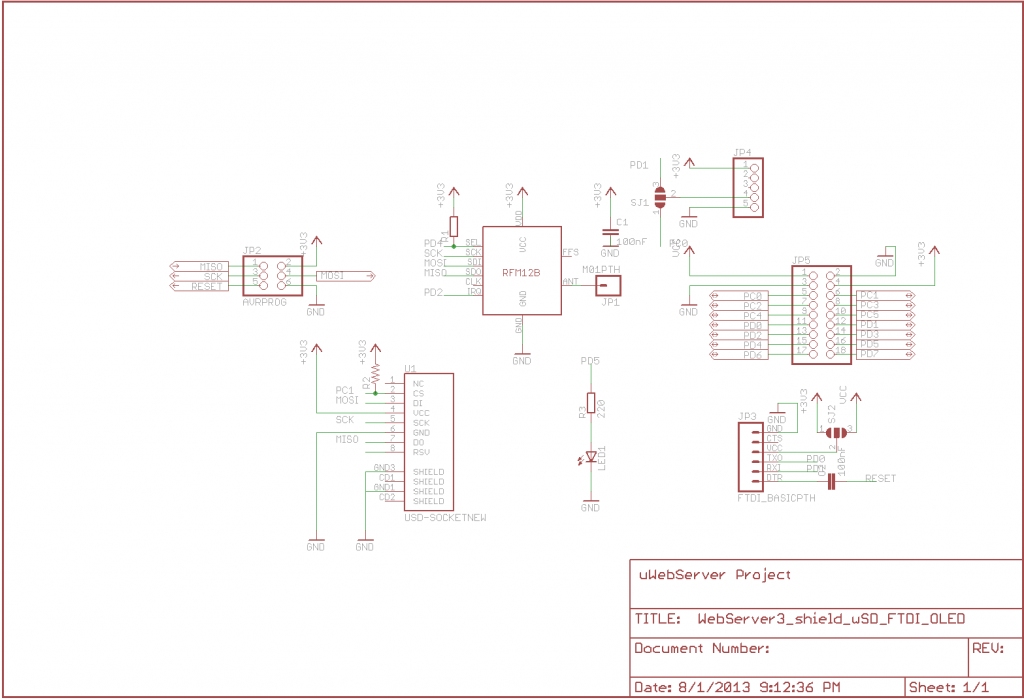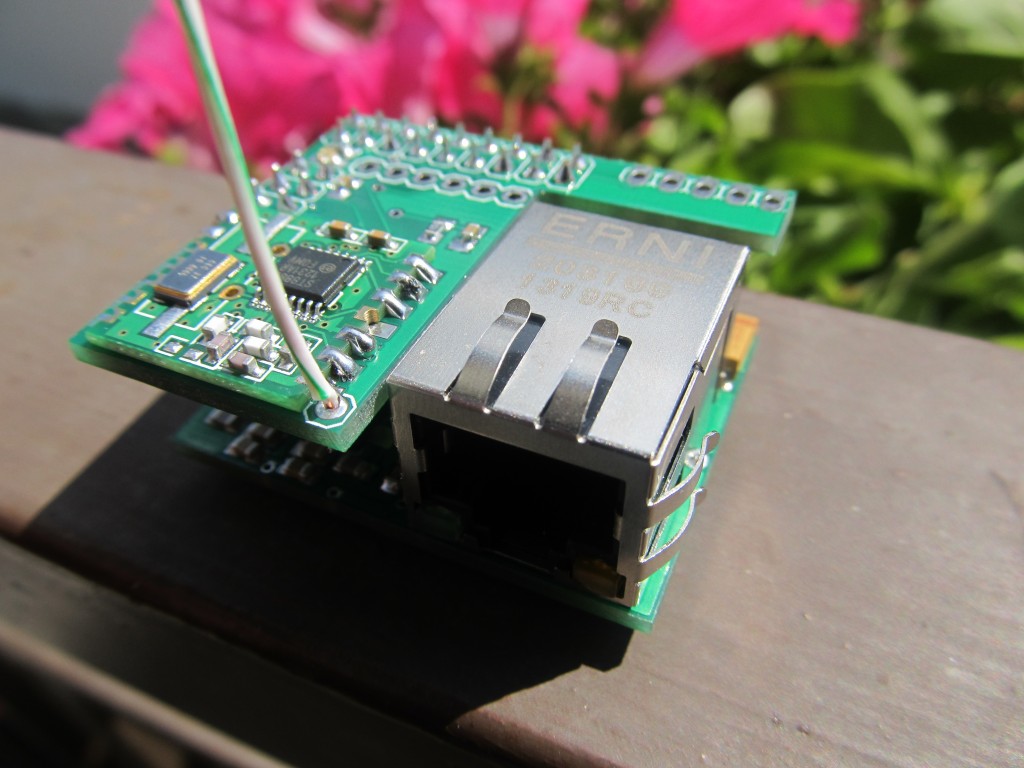 The uIoT gateway is a much more reliable solution compared to the Raspberry Pi, once set, it is basically plug and forget. I have tested it with an emoncms.org sketch, very happy with the results.
I will put the shield as a product in the shop soon.