I have updated my OLED status display project with an option for analog clock: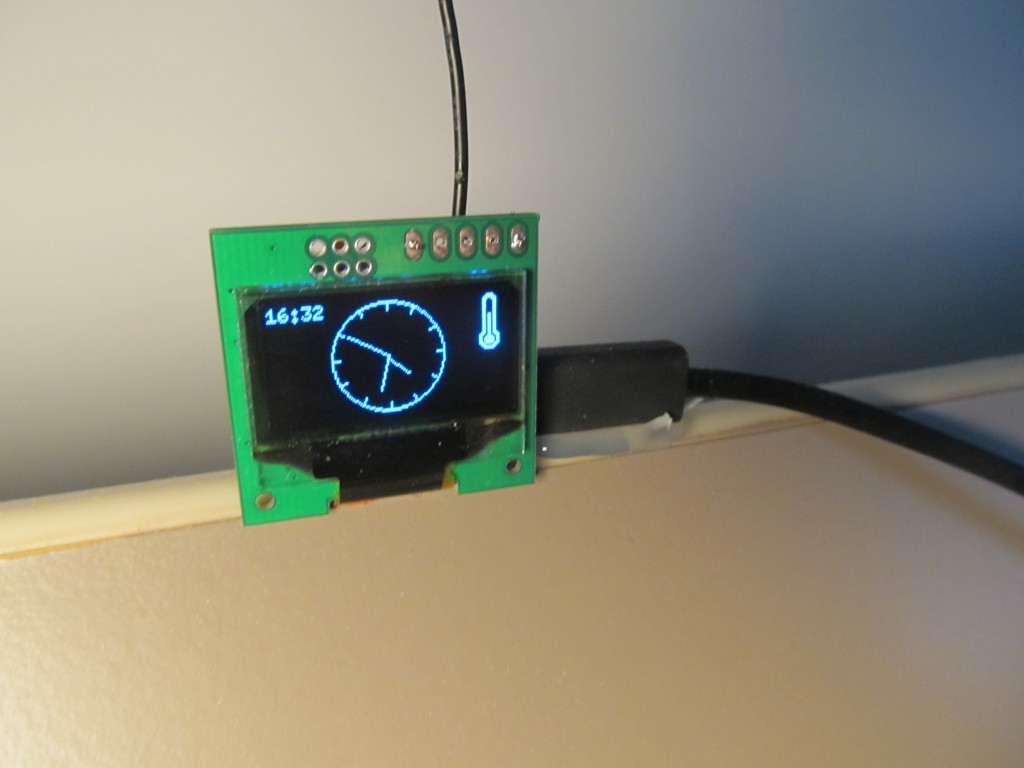 I also experimented with drawing bitmaps, a thermometer is drawn to the right of the clock face that changes its reading according to the solar water tank temperature.
Time and temperature are captured from the wireless packets of telemetry floating around my house, which is cool since I never need to set the time by hand in case of power outage.
My code is on github, as usual, for anyone to try out. It was adapted to work with the OLED display from the TVOut analog clock project.